The importance of keeping up with your smile is never stated strongly enough. Having poor dental health can lead to many more problems than just tooth aches, but can even lead to heart disease! With so much a stake you have to make sure to keep up with your dental cleanings and annual check-ups.
Just like going to any other medical annual check-up, going to a dentist, near New Port Richey, is just as important to your overall health. Some believe that if they brush their teeth, floss, and rinse multiple times daily that there isn't a need to go to the dentist – although those are great habits to have, going to the dentist for deep cleanings and check-ups is still completely necessary.
New Port Richey is near the dentists at Anchor Dental Care, these dentists have been in the area serving their patients for well-over thirty years. They are committed to serving their patients and having them leave with a beautiful, healthy smile after each and every visit. The dentist office near New Port Richey is ready with any information you need to understand the importance of getting dental cleanings and check-ups.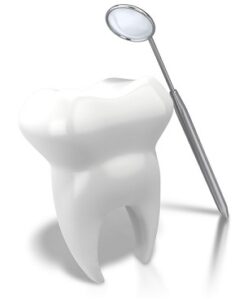 Is going to the dentist to get cleanings really that important?
Yes. More than anything that you can do for yourself, going to the dentist is a way to keep your smile clean and always give your best first impression. Not only for physical reasons but for health reasons, it is important to stick with your dentist near New Port Richey and schedule your annual appointment each and every year.
What should I expect during a dental cleaning?
During the cleaning the dentist by New Port Richey, will check to make sure you aren't having any pain, clean your teeth and gums, look for any tooth decay issues or any future issues you may have, and rule out any concerns of gum disease.
New Port Richey is close to the dentist at Anchor Dental Care, giving just another convenient reason why they are the dentists for you! Call them today for your consultation and for any questions you may have.
*Disclaimer: The views expressed here are those of the authors and do not necessarily represent or reflect the views of Anchor Dental Care*