Having to get a tooth extracted may sound like a miserable time for most people. Although it may not be a pleasant experience, it is much better to take care of the problem before it can get any worse. Lake Lindsey has a dentist nearby that understands the fear some may have when coming in to get their tooth or teeth extracted.
That dentist near Lake Lindsey is, Anchor Dental Care. They have a quality dental team that has more than thirty years of experience in the dental field. With that experience, they have learned to care for their patients and help them through the sometimes scary process of getting a tooth removed.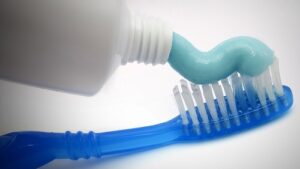 Reasons for tooth extractions
Too many teeth. The dentist near Lake Lindsey could suggest to pull some teeth in order to make room for more teeth. This is a lot more common than some would think.
Having a severe tooth infection is a major reason why a tooth may need to be extracted. To make sure that the infection doesn't spread, it is important to take care of the problem at the root.
3 things to remember when getting a tooth extraction
Don't panic. It is okay to be afraid of getting a tooth removed, but don't panic! The dentists by Lake Lindsey are trained in making you feel at ease and feel the least amount of pain possible to get you through the procedure.
You will feel something. But definitely not pain. The pressure is going to be there but the experienced dentists by Lake Lindsey will make sure to give you the right amount of medication to make sure you are comfortable.
You will hear sounds. But don't let them scare you. The dentist close by Lake Lindsey is doing exactly what needs to be done to get the tooth removed fast and as easy as possible.
The dentists, neighboring Lake Lindsey, at Anchor Dental Care, want to make sure you are ready for any procedure that may take place. This includes, tooth extractions, cosmetic dentistry, and even just a regular dental cleaning. Their dentists want to give you the quality care that you deserve, close to home in Lake Lindsey.
*Disclaimer: The views expressed here are those of the authors and do not necessarily represent or reflect the views of Anchor Dental Care*