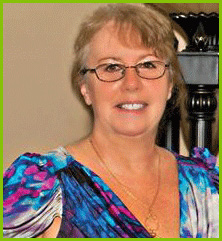 Rachelle graduated from the New York Institute of Dental Technology in 1980.
She worked in a dental lab for 8 years as a supervisor in the metal department and quality control on large cases.
Rachelle went on to receive an Expanded Functions Certification for dental assisting in 1994 and worked at different dental offices in a supervisory capacity.
After taking a couple of years off from dentistry Rachelle worked at a 162 room hotel as an Executive Housekeeper, supervising the maintenance, housekeeper and conferences/events. She moved from Lake Placid, N.Y. and has been living in Spring Hill on and off for about 20 years.
Rachelle has worked for Anchor Dental Care with Dr. Bedi for a number of years, advancing in the dental field by learning implants, head and neck therapy. She has been married for 40 years, with one daughter who still lives in New York. Rachelle enjoys traveling, going to the beach, hiking in the mountains, and spending time with family.